Six years after its creation in Paris, 42 arrived in Madrid, by way of the Telefónica Foundation, with the aim of revolutionising the world of education.
A campus of over 5,000 m2 located in the heart of the Telefónica District where digital and cross-disciplinary skills converge. A place where learning, creating, sharing and inspiring are part of its DNA.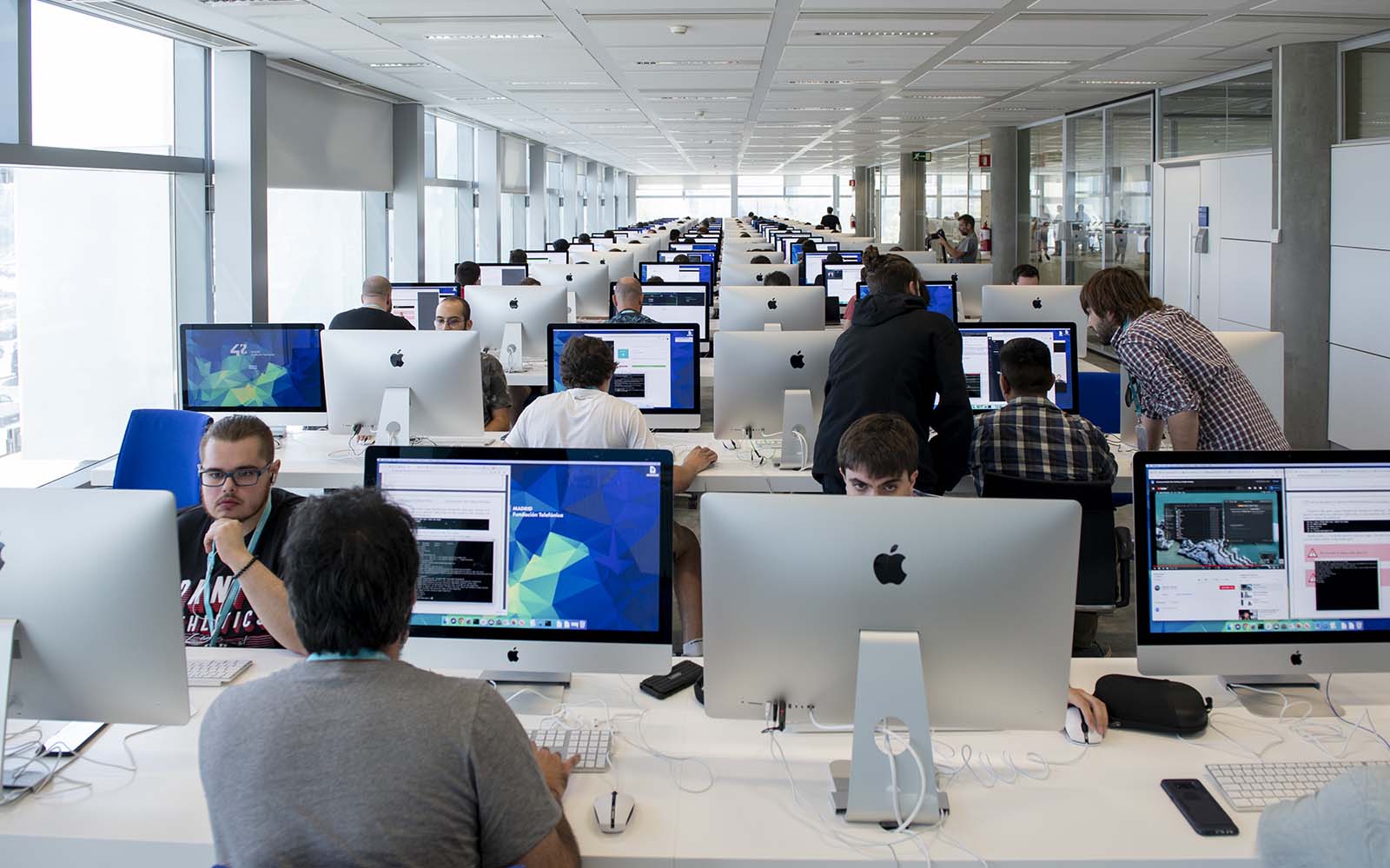 An area to put creativity into action through events, workshops and any other disruptive and digital idea, any day of the year. Technology and innovation go hand in hand with creativity and emotional intelligence to create MAGIC among students, Telefónica staff and society in general. If you have an idea that reflects the 42 spirit, tell us about it!
There are no classrooms, no classes and no teachers. They are places for self-learning and peer-to-peer learning where the heart and essence of 42 can be found. The iMacs provide access to the intranet with all the developed content of 42.
Those "in-between" places where powerful conversations, peer reviews, teamwork, collaboration, brainstorming, sharing occur - places to let your imagination run wild and to share!
Digital disconnection is also part of 42's DNA. It is important to rest, chat, close your eyes, open your mind, breathe and look into each other's eyes. And to do this it is best to have a place that is comfortable, quiet (or not) and where we can feel completely at ease.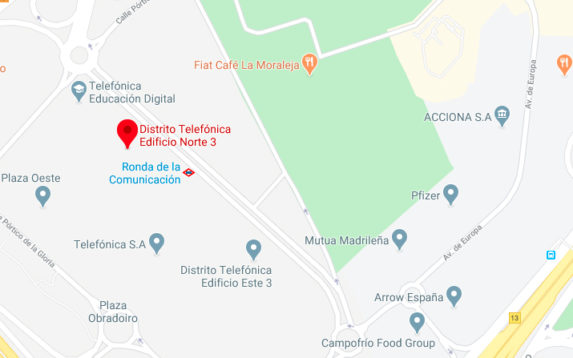 Bike
The bicycle is a healthy and sustainable way of transport to come to Distrito Telefónica. For example, from the train station in Fuencarral it only takes 10 minutes to get to the complex by bike. And from the station of Ramon y Cajal, less than 25 minutes. You can consult the routes in different pages.
Car
The Telefónica District campus is located to the north of Madrid, in the Las Tablas district, next to what will be the future extension of the Paseo de la Castellana, specifically between the Moraleja Business Park and the PAU (Urban Development Plan) of Montecarmelo, Las Tablas and Sanchinarro. The address of Distrito Telefónica is: Telefónica District - North Building 3, floors 1 and 2 Ronda de la Comunicación, s/n 28050 Madrid SPAIN
Metro
Ronda de la Comunicación (Line 10)