Who can apply

and how?
In order to join 42 Madrid you don't need any previous knowledge or qualifications of any kind, just a desire to learn, the right attitude and perseverance. 42 Madrid is a free, in-person campus open 24 hours a day, 7 days a week so that you can learn at your own pace.

In order to enter, you must pass two stages: an online registration test and a 26-day on-site selection period (the Piscine). After this, your learning at the academy begins. Have a go and find out how you can get your first professional experience in less than a year! From the very moment you arrive at 42 Madrid you will learn programming and, after your first work experience, you will be able to continue your training in all the technical branches you wish.
Sign up now
No


teachers



Peer to peer





Open




24/7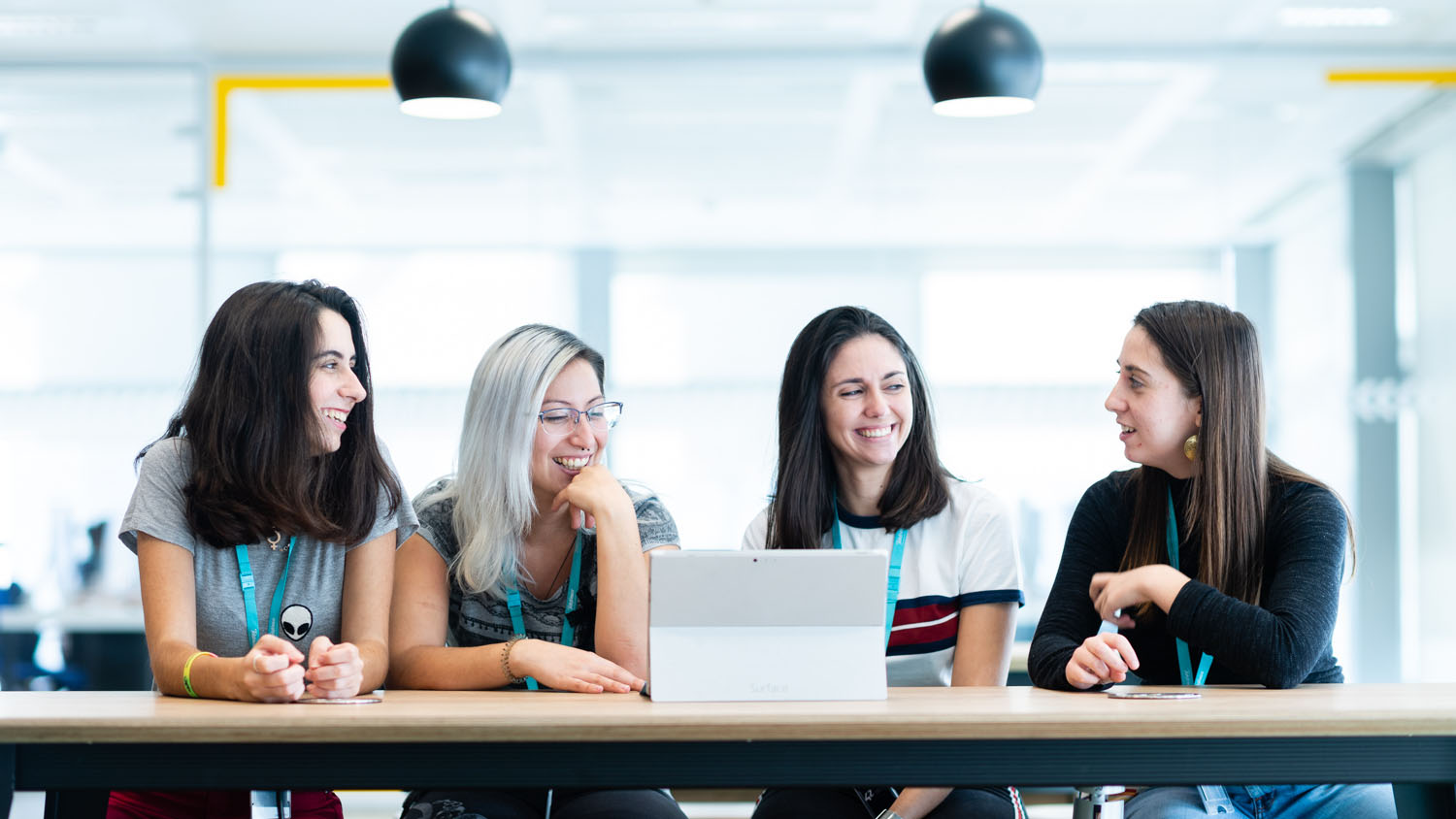 100%


Free of charge
At your own pace
In person
Gamified
The Piscine: the road
to the finish line
Read more
What is
42 Madrid?
WE
LOVE
42 Madrid is much more than a programming campus. It is an academy with values, attitude and that teaches "hard and soft skills". An area of 5,000 m2, located in the heart of the Telefónica District, where, with the help of Fundación Telefónica, a disruptive model of training is provided to meet all the challenges and digital profiles demanded by the labour market. And this is all achieved by breaking away from patterns and paradigms with a methodology based on gamification and "peer to peer" networks, a philosophy centred on "learning to learn" and a space in which creativity, effort, self-improvement and teamwork are encouraged. As a result, 42 Madrid is the learning place of the moment.

But, above all, 42 Madrid is UP TO YOU: You choose what to study and at what pace.